ANIMAL COMMUNICATION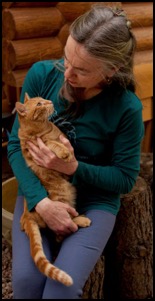 Is it really possible?
Have you ever wondered if you could communicate with animals?

Is there a way to understand what your dog, cat, horse, and even wild animals are thinking and feeling?


You can tap into the universal language of all species through telepathic communication with animals.
Learn how
to communicate with animals

through the work of Animal Communicator founding pioneer,

Penelope Smith
,
author of classic books,
Animal Talk, When Animals Speak, Animals In Spirit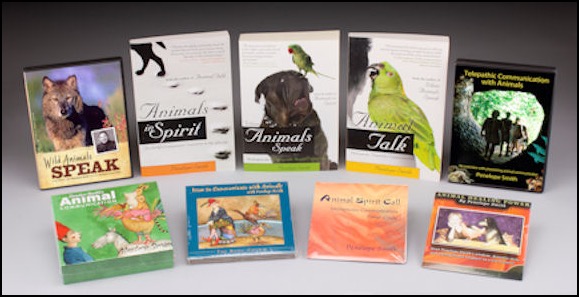 A complete program for you to learn animal communication
Animal Communication CDs
and
recorded
Teleseminars

Sale is still on!



For the latest e-mailed information about events, blog posts, and publications
Subscribe to our newsletter
Visit my
professional Facebook page
- featuring communication with animals

Follow my
Personal Facebook page

VISITOR COMMENTS
Thank you for your wonderful website! It offers much hope and comfort for animal lovers and pet owners everywhere. K.M., Omaha, Nebraska

Compassion flows from your site like mama's milk. The world needs these oases. Wonderful. M.D., Maine

I think this site is GREAT. I like its simplicity and it's CONTENT. I have had many animal friends throughout my life, and the one that is most special to me is my nine-year-old dachshund, Reks. I could write essays about his silliness, though. So again, great site and keep up the great work! I'll pass it on to all the animal lovers I know! J.F., Richmond, BC, Canada

I always love visiting your website which feels so expanded and peaceful. I've meditated on the picture under Prayer and Healing Circle Fountain of Energy on the ACCAW page, and found great comfort there. J.T., San Jose, California

Really like your website! I appreciate the in-depth info on Penelope, her courses, the books and other publications. The info is very complete - one stop shopping! The technical aspects of it are very attractive also: the graphics, colors, and this feedback request. In contrast to many other websites I've seen it is one of the more efficient and effective. C.J., Grand Rapids, Michigan

I am so deeply grateful to have found this website. It feels like the fulfilling of a very long journey, which has accelerated exponentially in the last few days as I have read what you have written. I finally know where I belong, that I am not alone and the direction my life must take. How this will work out, only the Universe can know, but I am saying "Yes." I have experienced telepathic communication with my beautiful Border collie, Molly, who came to share my life five years ago, when I was very ill and very depressed. She rescued me, and has continued to do so almost daily since then. She has a white face and blue eyes, and resembles a wolf. She is stunningly beautiful. But it is my new puppy, Alice, a red and white collie, who has lead me to you, by being too "naughty" for classes, causing me to look deeply at my own beliefs about animals and how to relate to them, and other ways to train and help her. My life is opening in ways I have only dreamt of before; thank you for showing me that all this is real, and for making sense of my aloneness. I have no money so I don't know how this will all work out, but I feel very sure that it will. K.M., Lancaster, England

I have explored your website extensively, and watched a pre-recorded webinar, where you answered guest callers' questions and communicated with their beloved animals in spirit. I found solace in your ability to connect with the spirits of your guests' departed animals. Your website has been a source of inspiration, empowerment, and re-assurance that my soul-mate is forever with me in spirit. C.C., Tucson, Arizona

Header Logo illustration by Capucine
ACCAW mandala by Carole Devereux